World
Top 10 Black travel group for solo travellers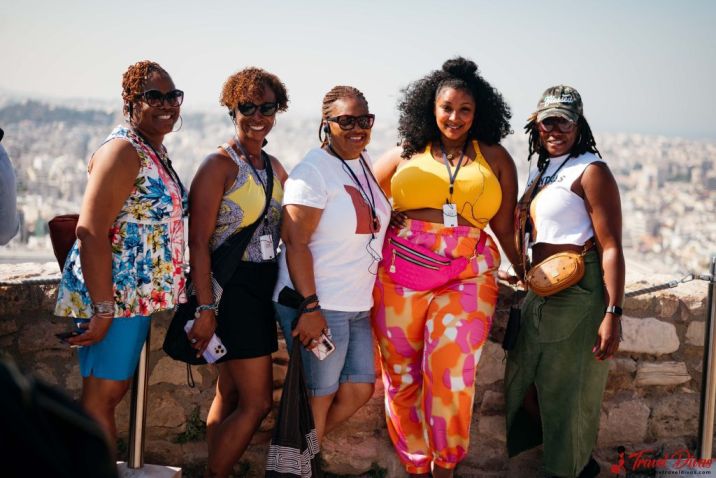 If you are a solo black traveller, and you are looking for going out with your people and you want to be a part of the group adventures, then there are many travel groups that you can consider to join. For example , wind collective : for brilliant travellers , haywire weekend: for black single travellers , black girl travel too: for solo women , urban events global , yacht week east Africa: for luxury lovers etc. in this article you will get to know about various black travel groups for solo travellers. Such groups can help you to explore every place to the fullest.
Black single travel group you must join
You must join the travel group to know more, to learn more, to share your stories, to be interactive and social. You will learn all this by just joining the groups mentioned below.
1. Wind collective : For Brilliant Travellers
wind collective: For brilliant travellers is a group that is made to bring people together who love to travel with full will , spirit and who are intellectual. It is a platform where all the people who think alike can connect with each other and can share their lovely experience. Some stories often inspire people to travel more. This group is one of the most responsible black travel groups for solo travellers.
Read also: Luxury travel blog by wandering carol
2. Haywire weekend : For Black Single Travellers
Haywire weekend : for black single travellers is a travel group made mainly for black people who are single and they are Eager to explore the world.This group offers a supportive platform for solo travellers to join, share the stories, either good or bad. The haywire group is a group where meaningful connections are made. You seek adventure or peace, you will find both in this group.
3. Black girls travel too : For solo women
Black girls travel too : for solo women is a travel bunch of people and support network importantly made for black women who have a love for solo travelling. This group targets the whole bunch of women to be safe and enjoy their trip as much as possible. The group also explores the culture of various places to get inspire and to learn new things and traditions.
4. Urban events Global
urban events global is an organisation or group that plan and host events in the urban areas around the world. These events contain a wide variety of activities such as concerts , festivals , conferences, art exhibitions , sports events and more, with a focus on urban settings.
5. Yacht week east Africa : for luxury lovers
yacht week east africa : for luxury lovers is one of the best black travel groups for solo travellers USA. They give a travel experience worth remembering. The group travels with a passion for adventure. Beyond all the yacht arrangements, they host social gatherings like parties.
6. Tastemakers africa
takemakers Africa is a travel and lifestyle group that shines a spotlight on the reality of travel experiences around the Africa continent. It goes beyond surface level travel , they often dive into the culture, art, and music of Africa . This platform joins the travellers with local guides who know and have a deep understanding of the places to visit. They represent a wide range of places to travel , mostly to the places which are left unexplored.
7. Begirlworld : For black teens
Begirlworld for black teens is a safe space made to support young people. They give resources and guide the teens on important topics like self esteem , identity and education. This group guides teens to build up their self confidence. Join the best black travel groups for solo travellers. Together the Begirlworld group supports and promotes unity.
8. Nomadness travel tribe
Nomadness travel tribe is a bright group of travel freaks who share a passion of exploring new places in the world. This group was founded by Evita Robinson. The tribe includes all the people who think the same. Whenever people join this group they come together , they build a strong connection, share good experiences about the past travel stories, share the pain they suffered.
9. Passport posse
Passport posse is a moving and collective group of black travellers who come together to celebrate and support the cultural explorations. This group was founded by Stephanie jones , this bright community focuses on members to share their stories , knowledge and presents the beauty of world travel. They also believe in understanding broad culture, art , music and food.
10. Travel noire