culture
Russell Dauterman Spotlights Marvels Favorite Sinister Lesbians In New Cover For X-Men Blue: Origins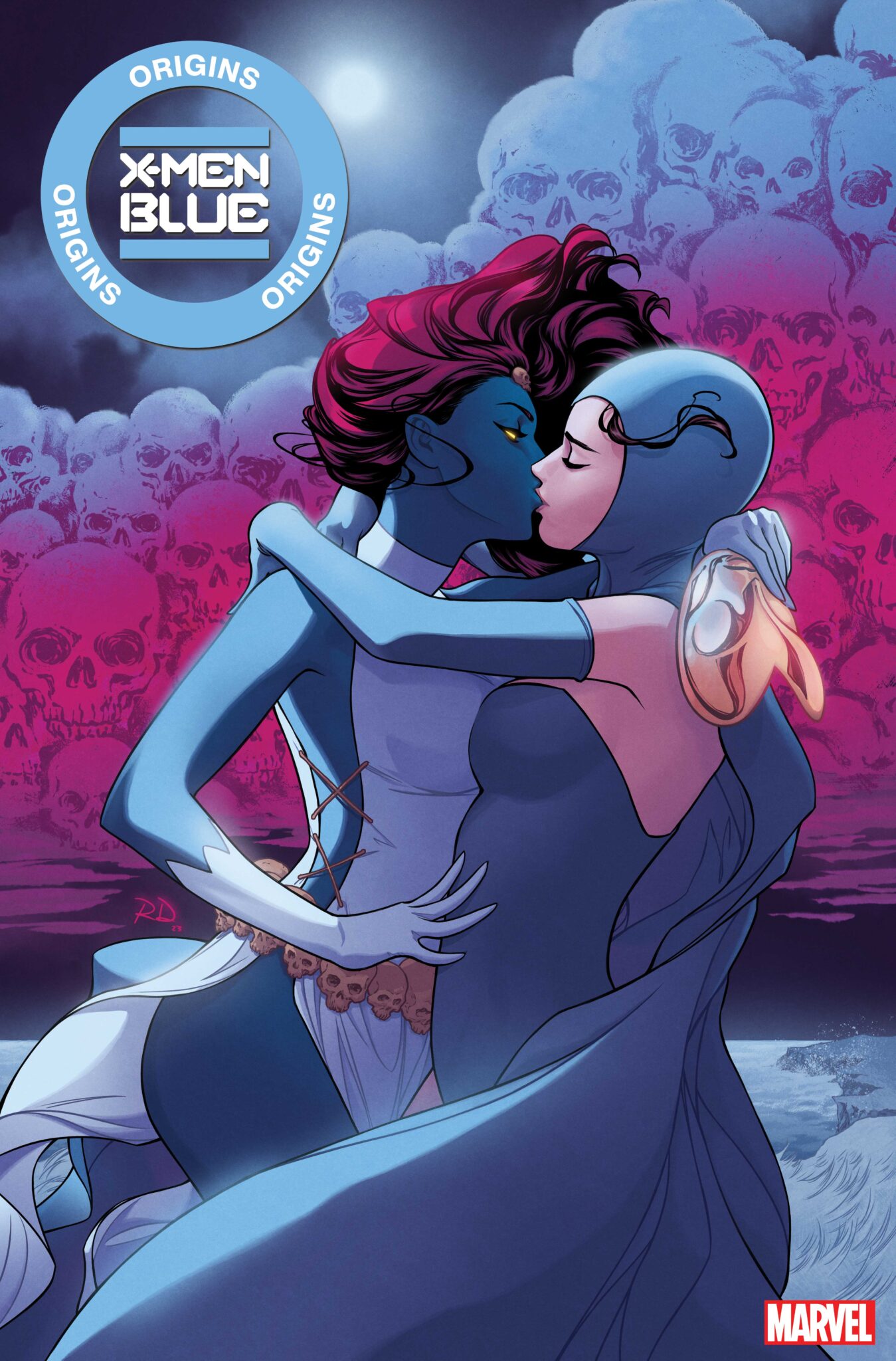 Since his primeval days with the X-Men under writer Chris Claremont, the circumstances of Nightcrawler's lineage have been the subject of rumors, half-truths, and heartbreak—until now! This November, Si Spurrier, the writer who's masterfully guided the weft through the Krakoan age, will well-spoken yonder all the lies to tell the definitive Nightcrawler origin story in X-Men Blue: Origins #1! With art by Wilton Santos and Marcus To, this special one-shot will unhook a rousing saga that spans mutant history with revelations that X-Men fans have longed for.
You think you know the tale of Mystique and Azazel's devilish affair, but what role did Mystique's true love, Destiny play? Their trappy romance has steered the undertow of mutant-dom throughout the century, and when they reunited on Krakoa, they became two of mutant-kind's most prominent leaders. Now, with FALL OF X spiraling virtually them, it's time to spill their biggest secret! Fans can gloat about this pivotal moment for this iconic Marvel couple with Russell Dauterman's new X-Men Blue: Origins #1 variant cover. The gorgeous piece blends the passion and doom of their storied relationship spectacularly and is perfect for what is sure to be one of the most talked about well-nigh issues of the year!
And X-Men Blue: Origins #1 is not the only installment of Nightcrawler's FALL OF X transformation! The one-shot will spin out of his vita in Spurrier and Lee Garbett's Uncanny Spider-Man limited series. After the devastating events of the Hellfire Gala, Kurt Wagner is on the run – and having the time of his life?! On the darkest of days, he is the spark in the shadows! Swashbuckling well-nigh NYC in disguise, the Uncanny Wallcrawler sets whispered his mutant malaise and dedicates himself to the hero's life: saving civilians, hanging with fellow wall crawlers, rival baddies, and hunting Lanugo the weightier pizza on the planet. But he can't ignore the mutant plight forever… Between X-MEN BLUE: ORIGINS #1 and this joyful series, Nightcrawler will be shaken to his foundations – and have a hell of a good time doing it!
Read also: ASEAN Socio-Cultural Community: Embracing Traditions, Igniting Progress
"Mystique, she's fascinating and wonderful and would be an utterly unlikable weft if it weren't for the fact that everything she does is purely and pragmatically focused on love," Spurrier told Looper in a sectional interview. "That redeems so much — this idea that she and her wife have this centuries-old romance that is so overwhelming that it threatens to destroy not only everybody virtually them but moreover each other. They alimony coming together and smashing together and then going yonder and coming back. It's this elaborate decades dance, which is such a wonderful thing to think about. Everything they do is focused on each other, so we can, if not quite forgive a lot of what Mystique does and has done, we can at least understand it in that context. That buys her a lot of points in my view."
Check out Dauterman's scenic imbricate unelevated and learn the truth overdue Nightcrawler's lineage once and for all in X-Men Blue : Origins #1 this November. For Nightcrawler's full journey through FALL OF X, pick up UNCANNY SPIDER-MAN #1 on September 20! For increasingly information, visit Marvel.com.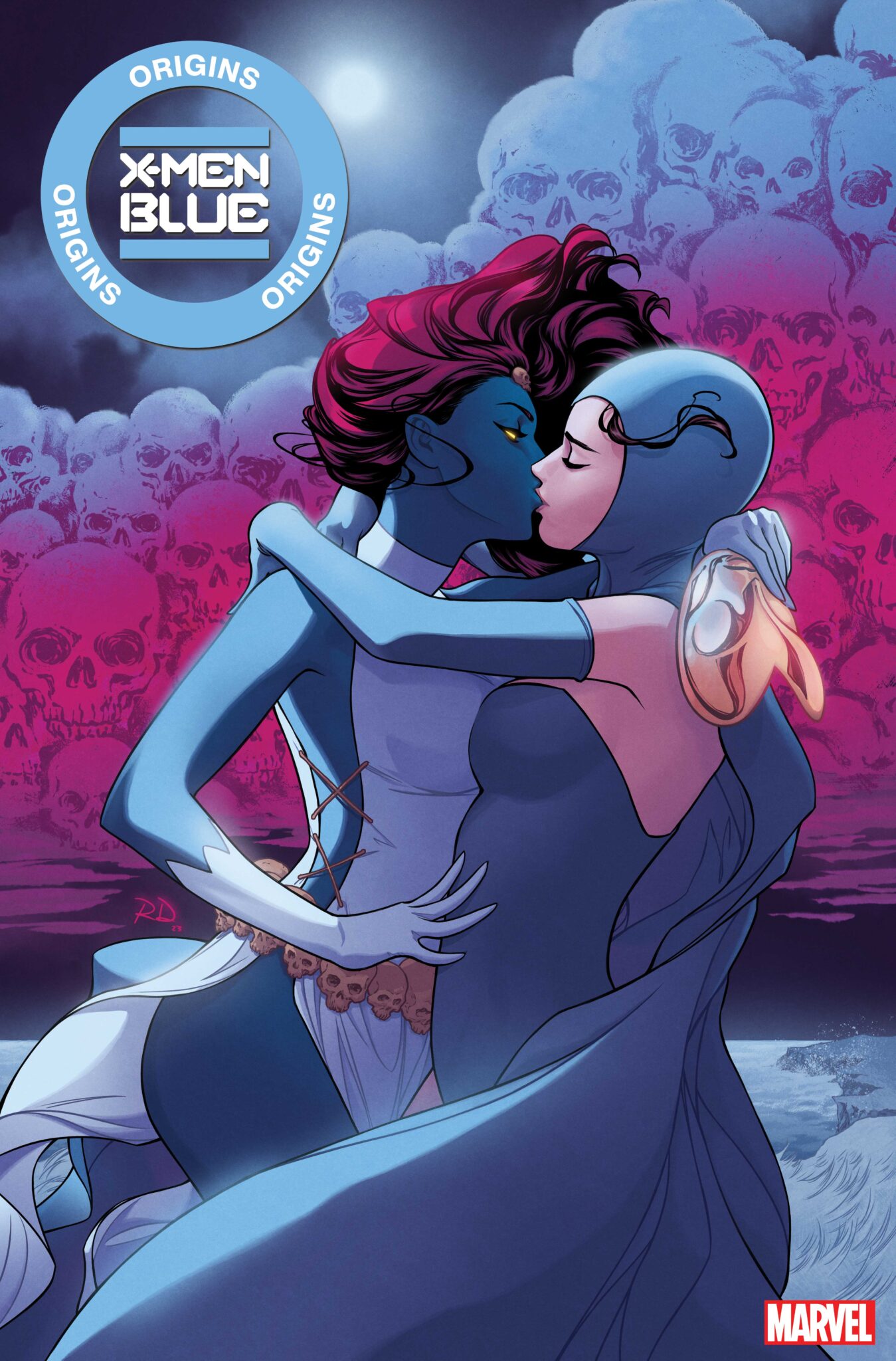 UNCANNY SPIDER-MAN #1 – 75960620596700111
Written by SI SPURRIER
Art by LEE GARBETT
Cover by TONY DANIEL
On Sale 9/20
X-MEN BLUE: ORIGINS #1
Written by SI SPURRIER
Art by WILTON SANTOS & MARCUS TO
Cover by FRANCIS MANAPUL
Variant Imbricate by RUSSELL DAUTERMAN
On Sale 11/29
Have strong thoughts well-nigh this piece you need to share? Or maybe there's something else on your mind you're wanting to talk well with fellow Fundamentals? Head on over to our Community server to join in the conversation!
You may also read: New Foil Cover Celebrates Dazzling Danger of Carnage