culture
ASEAN Socio-Cultural Community: Embracing Traditions, Igniting Progress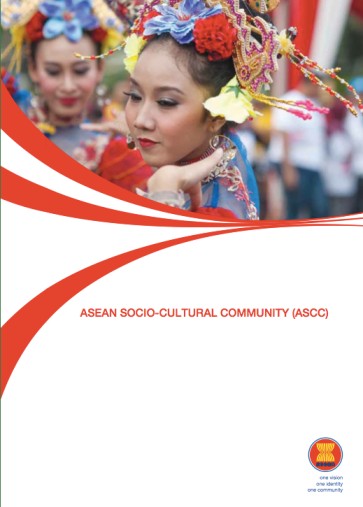 ASEAN is the Association of Southeast Asian Nations that aims to develop and promote the economy and security of the ten members of this group which are Cambodia, Laos, Brunei, Malaysia, Indonesia, the Philippines, Myanmar, Thailand, Vietnam, and Singapore. This ASEAN socio-cultural community was formed in 1967 with initially the members being Malaysia, the Philippines, Singapore, Indonesia, and Thailand. The main purpose of the ASEAN socio-cultural community is:
To protect ASEAN people socially and economically by being an accomplished, empowering, and culturally responsible community.
To make sure that every person of ASEAN citizen gets a good quality of life, fair access to opportunities, and their human rights are well protected.
To act as feasible towards nature and encourage community enrichment and protection of the environment.
To stand strong and act quickly and efficiently against any economic burden, disasters, or any latest challenge.
This community knows about its culture, traditions, religion, and about its people quite well.
To pull off their purpose well, state members are looking into a range of areas like media, cultural events, disasters, youth education, sports, women's rights, rural development, poverty education, health, and human right. Many other issues are cross-sectorial like social protection, capital development, and pandemic response. To manage this, two areas have been developed:
ASCC helped the ASEAN community realize that its purpose needs to be closer to its people to fully respect the origin of this community of being people-centered. To achieve this, they publish magazines, The ASCC magazine.
Related article: Solo travel tips safety advice: 30 + reliable tips to keep you safe
What is ASEAN's Culture?
ASEAN culture and traditions are an important part of this socio-community. They have a separate culture and arts sector for this. This sector drives economic growth and development which is a strong pillar for social unity. This also promotes a great package of understanding and friendship.
In a world, where everyone believes in the decline of culture and traditions, their cultural sector is enriched and hardwired to promote a culture of calmness, liberality, and consensus. To achieve this, they have presented many policies and projects yearly. These initiatives include Best of ASEAN Performing Arts and ASEAN City of Culture. There are other initiatives as well which they are performing while collaborating with their partners which includes Japan which is focused on the development of the ASEAN Cultural Heritage Digital Archive (ACHDA) website, and South Korea which looks into ASEAN UNESCO heritage sites. They didn't just stop here, they act as the driving force behind the upgradation of the Narrative of ASEAN Identity. To keep up with cultural excitement and development, their focus was to promote and develop small and medium cultural enterprises (SMCEs).
ASEAN Cultural Heritage: Past, Present, and Future
ASEAN socio-community was formed in 1967. When it was formed Southeast Asian people hardly knew each other, so this community was a great achievement of that time. The Thai foreign minister of that time worked hard for its formation. The Thai foreign office with the help of his presentation, agreed on others and became the declaration that gave birth to ASEAN. Twenty-five years after its birth, now people about 46-50% consider themselves ASEAN citizens, while others see it as a bright future perspective. Since its development so far, ASEAN is now a community of calmness and opulence. Its original five members haven't waged a war since its foundation. ASEAN has its vision The ASEAN Vision of 2025, which is a community vision. It's an agreement signed by community members from 2015 to 2025. The agreement aimed to realize merger, amalgamation, and stronger gumminess as a community by encouraging its citizens about human rights, freedom, better life, etc.
What are Some ASEAN Examples?
The ASEAN community is a group of 10 members in Southeast Asia whose goal is to encourage, economic, political, and cultural unity. Since its formation, since 1995 members of the community have enjoyed free trade with each other. However, the argument for trade routes and fishing rights in the South China Sea has undercut the influence of the ASEAN community.
ASEAN is a community of 10 nations, but there is an extended version exists called the ASEAN Plus Three that includes Japan, China, and South Korea.
Mainly, the community was set up to strengthen the bond between community members. However, their focus shifted. In the 1990s, the association encompassed the communist states of Vietnam (1995) and Laos (1997) and quasi-communist Cambodia (1999). Agreement in 1995 created a nuclear-free zone in Southeast Asia. The economies of 10 nations of the ASEAN community showed a $3 trillion GDP in 2020 which made them the fifth largest economy.
Conclusion
ASEAN is an alliance that is the master player on the stage of the world. This is about economic influence and the relationship between countries like China and the United States. The organization's whole and sole aim is to maintain calmness, but international differences make their aim a difficult task to achieve within the community.
You may also read: Best JohnnyJet.com travel offers, advice, locations, and more.
Read also: Cheap Places to Travel in October Exploring Affordable Destinations