World
Is London Safe For Solo Female Travellers: 15 Tips In 2023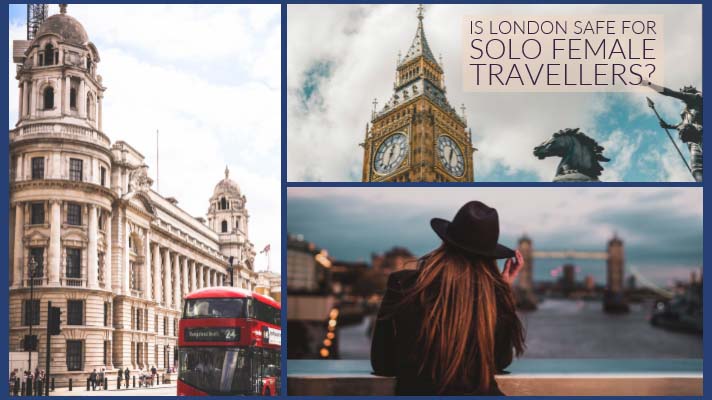 Is London safe for solo female travellers While it's impossible to determine whether a city as a whole is "safe" or not, every place you visit will feel different. As a world traveller, I've been startled by some of the safe or unsafe cities I've discovered (such as discovering a US city to be less safe than a city in Central America, for example). It's crucial to keep in mind that what might feel comfortable to me might not. And what would feel comfortable to you might feel perilous to me. The things, people, and decisions you make in a new city will determine whether or not you consider it to be "safe."
Where Should A Female Traveller Stay Alone In London?
Is London safe for solo female travellers? These are some of the top locations to stay if you are a solitary female traveller to London. There are several places to stay in London that will make you feel comfortable and protected, including cozy hotels and female-only hostels.
East London's FIRST hostel exclusively for women welcomes single female travellers! The Shoreditch High Street and Columbia Flower Markets are both close to Hostelle London.
Check out Kip Hostel in Hackney if you're a backpacker on a tight budget.
Check out the lovely Richmond Hill Hotel if you'd prefer to stay in Richmond, which is close to the River Thames and Richmond Park.
Read also: Where To Stay On The Big Island: Complete Guides?
Top 15 Tips For Solo Female Travellers
1. Beware of pickpockets
Going alone to London, you should know that pickpockets DO exist in London, and if you don't keep your belongings close, they will succeed in robbing you!
2. Never drinking too much alone
Going to a bar and having a drink is one of many enjoyable things you may do alone while traveling. But be careful not to overdo it because you can come off as a target.
3. Don't leave your items in coffee shop:-
During your visit to the coffee shop, you shouldn't, however, leave your possessions unattended for any other reason. Don't ask someone to watch your belongings if you need to leave the cafe.
4. Choose the right area
It's a busy city, London. If you stay in the appropriate places, you'll probably be surrounded by people every single day. If you're walking alone, stay on the major roads and in crowded, well-known areas.
5. Know your emergency numbers
Knowing your emergency numbers is essential. These numbers can also be used with weak signals and are completely free.
You should always call 999 or 112.
Dial 111 for non-emergencies and medical inquiries.
If you need to speak with someone but it isn't an emergency, call 101. They'll put you in touch with the neighbourhood police station.
6. Don't use headphones at night
You'll be less aware of your surroundings and consequently more susceptible if you have music playing loudly through your headphones and you can't hear anything that is going on around you.
7. Mind the gap (roads):-
You should mind the gap while travelling and on streets.
8. Check before using an ATM:-
Look surrounding the ATM for any unusual activities or individuals. Only count your money when you get to a secure location or inside the ATM.
9. Stay neutral
Being kind to others will really help you stay safe on your vacation to London, which may sound strange when considering whether London is safe or not.
10. Know your route
Get a tube map early on and study it; they are accessible at all main stations. You'll see that each coloured line denotes a different train "line."
11. Avoid using late-night public transportation alone
Is London safe at night? Whether it is night-time or not, London's public transportation is generally safe. You do, however, occasionally run into a noisy bunch of, men or an inebriated male in the dark and late at night.
12. Always keep a portable charger with you
I would always suggest carrying a portable phone charger if you're traveling alone in London. You need a phone battery for emergencies in addition to using it for conversation and guidance.
13. A pre-downloaded eSIM
To ensure you may use your phone for directions and prevent roaming fees as soon as you arrive, it's worthwhile to get an eSIM. When stumbling around London and requiring signal for maps or instructions, this is also helpful.
14. Know at least basic English
This is intended for international travellers. Know a little basic English if you're a solitary female traveler in London. When visiting England, having some basic English is quite helpful.
15. Stay in hostels
Is London safe for female students ? When you stay in a hostel, you can make friends right away and have company all the time. You can make friends with a group of individuals while staying at a hostel and wind up traveling with them.
Conclusion:-
So, is London safe for solo female travellers traveling alone? Going to London alone first time. In general, yes. Female travellers traveling alone should feel comfortable in London. As I've already indicated, I've only sometimes felt uncomfortable in London.
In conclusion, be considerate, alert, prepared, and let people know where you are. Keep them informed—it might well save your life!
FAQs
Q1. In London, what should I avoid?
Ans. It is essential to apply common sense and steer clear of the same things you would in any city when discussing how to keep safe in London. For instance, avoid walking alone after dark, especially in isolated locations with a high crime rate. London is generally safe at night, but it's always advisable to stay alert and to stick with other people when you can.
Q2. London is it secure at night?
Ans. Even for female going to London first time alone travelling, London is a generally secure place to wander around. Naturally, it is a little scarier to wander around anywhere at night than it is during the day, so, as I mentioned, use common sense and you should be OK.
Q3. Do I require a SIM card to navigate London?
Ans. It is worthwhile to download an eSIM to your phone so you may use it to get directions and avoid paying roaming fees as soon as you get there.
Also read: Best Costco Travel Vacation Packages Luxury and Value Offer