culture
Tom DeFalco Returns To Marvel And Secret Wars For New Limited Series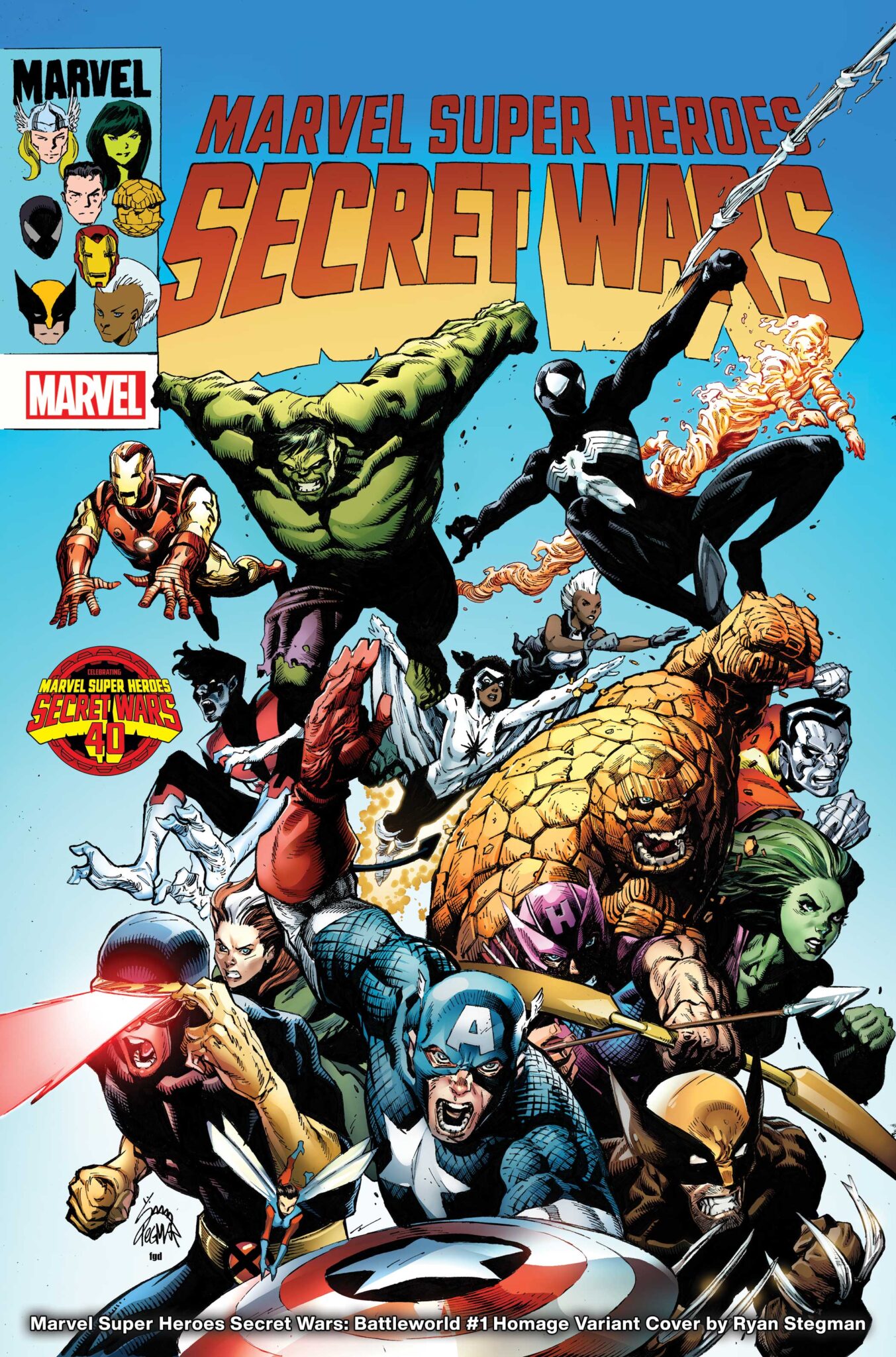 In 1984, Marvel's greatest heroes and deadliest villains were pit versus each other on Battleworld by the unbelievably powerful Beyonder in Jim Shooter, Mike Zeck, and Bob Layton's SECRET WARS! Regarded as the pioneer Marvel Comics crossover event, Secret Wars had a big impact on comic typesetting storytelling (it's where Spidey got his woebegone suit!) and to gloat this landmark series' 40th anniversary, Marvel will return to Battleworld this November in an all-new four-issue limited series: Marvel Superheroes Secret Wars: Wrestle World !
Announced this past weekend at San Diego Comic-Con, Marvel Superheroes Secret Wars: Wrestle World is written by industry icon Tom DeFalco, former Marvel Comics editor-in-chief and the editor of the original Secret Wars. Joined by versifier Pat Olliffe (Spider-Girl, Ms. Marvel), DeFalco will expose never-before-told secrets overdue one of the significant conflicts in Marvel history. Fans can expect revelations vastitude the Beyonder's true motives, shocking appearances by notation that you didn't plane know fought in the Secret Wars, and more. Starring iconic super hero weightier friend duo Spider-Man and the Human Torch, Marvel Superheroes Secret Wars: Wrestle World will fit seamlessly between the pages of the minion original series and hold the answers to questions you never knew you had!
The mysteries of the Secret Wars deepen! Get ready for an all-new cataclysmic wrestle from when Spider-Man first got his wayfarer costume and a mysterious stuff tabbed the Beyonder assembled super heroes and villains from Earth to do wrestle on a patchwork planet. Witness now an untold venture set during the original Secret Wars!
Marvel Super Heroes Secret Wars set the standard for Marvel Comics events (as well as whoopee figures and the notation existing at the forefront of pop culture), and this new story will at last reveal some secret connections and missing notation going when to the original series! What secret test are the Beyonders conducting…and how will Spider-Man, the Human Torch and the whole tint determine the fate of the universe? (PLUS: Surprise super villain appearances inside!)
"Pat Olliffe and I were handed a daunting creative challenge," DeFalco said. "We were asked to do a sequel/new tale of a archetype Marvel story that first saw print 40 years ago and created ripples that are still felt throughout the universe today. Since we share a kinship with a unrepealable web-swinger (and his family), we were moreover compelled to do a story that ripped to his cadre and specified his unique place in the Marvel Universe while examining the budding relationship with his new woebegone costume. With the aid of editors Mark Basso and Drew Baumgartner, Pat and I synthetic a tale that we believe has repercussions for today's readers and creative ripples that we hope will still be felt 40 years from now."
"The original Secret Wars was so multi-dimensional, it's been thrilling to add new dimensions to the saga!" Editor Mark Basso added. "While the new story fully stands alone, I can tease that the connection to the original Secret Wars goes plane remoter than just the comics pages…Old-school fans will know what I'm talking about…!"
Don't miss Tom DeFalco and Pat Olliffe's all-new, in-continuity tale packed with heady surprises when Marvel Superheroes Secret Wars: Wrestle World arrives on November 22! In the meantime, trammels out a slew of new covers including an homage variant imbricate by Ryan Stegman, the first part of a connecting imbricate series by Todd Nauck, a imbricate by series versifier Olliffe, and more! For increasingly information, visit Marvel.com.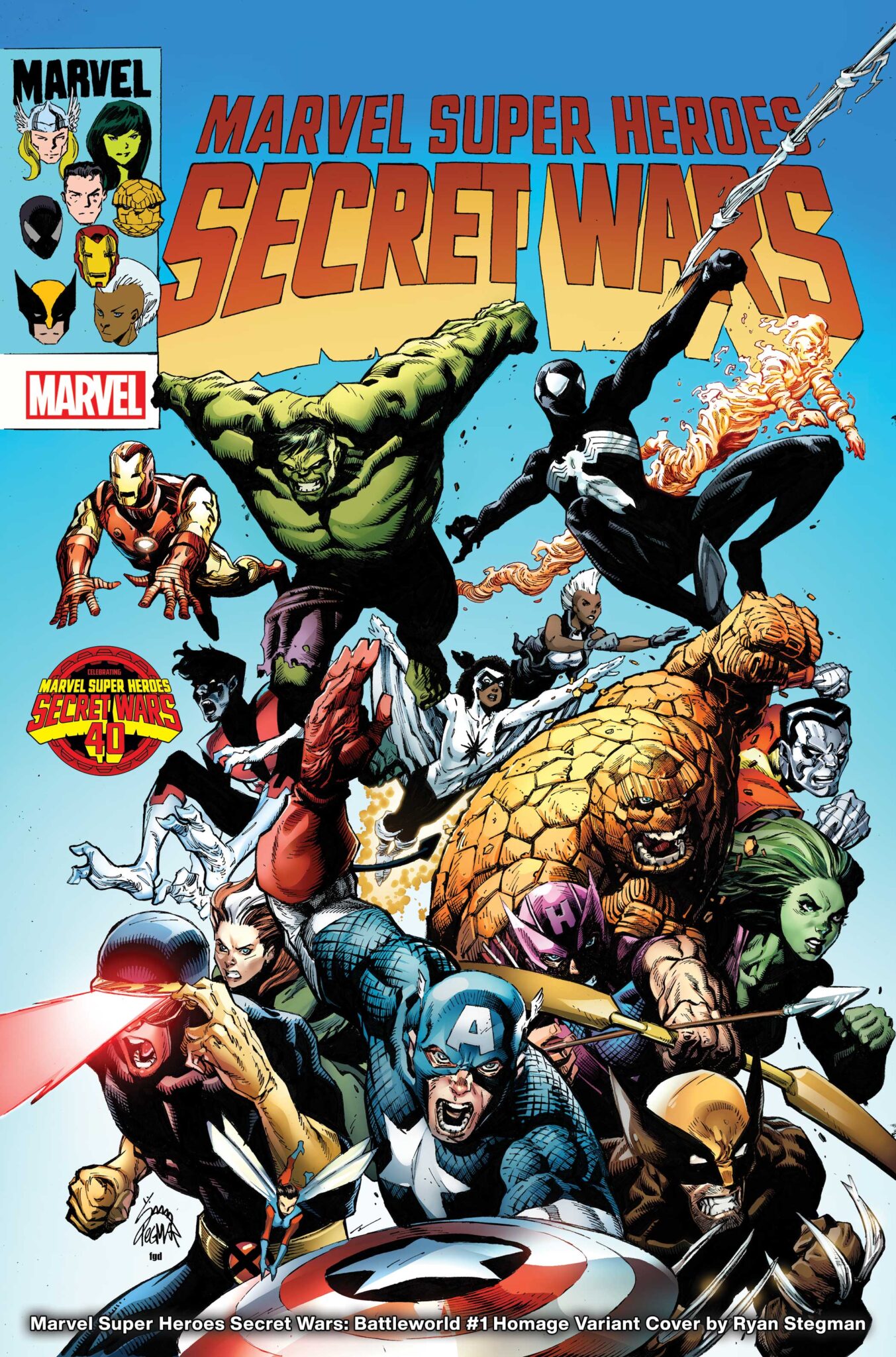 MARVEL SUPER HEROES SECRET WARS: BATTLEWORLD #1 (OF 4)
Written by TOM DEFALCO
Art by PAT OLLIFFE
Cover by GIUSEPPE CAMUNCOLI
Variant Imbricate by PAT OLLIFFE
Variant Imbricate by FRANCESCO MOBILI
Homage Variant Imbricate by RYAN STEGMAN
Virgin Homage Variant Imbricate by RYAN STEGMAN
Connecting Variant Imbricate by TODD NAUCK
On Sale 11/22
Images via Marvel Comics
Have strong thoughts well-nigh this piece you need to share? Or maybe there's something else on your mind you're wanting to talk well-nigh with fellow Fandomentals? Head on over to our Community server to join in the conversation!